A Letter from the Co-Presidents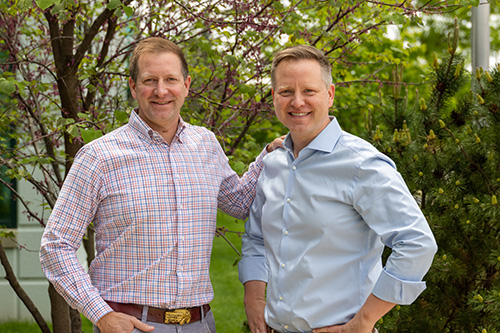 For more than 130 years, PHOENIX has demonstrated sustained growth, resilience, and innovation within the manufacturing industry. New technology and advanced production techniques changed the landscape of how products were made over the last century, and our people adapted to remain successful and relevant. Whether we talk about the hard work and dedication of our employees, the partnerships we cultivate with our suppliers or the trust we build with our customers: People, and the way we treat them, matter.
The quality, safety, and security of our products are only possible when our employees feel safe, secure, and a sense of belonging. It's with this mission in mind that PHOENIX is committed to fostering an environment where diversity of thought and lived experience are valued; where every employee is encouraged to pursue and achieve professional growth; and where the culture of inclusion and confidence enables our employees to remain authentic to who they are when they come to work.
Like many other organizations, PHOENIX has put purposeful effort toward taking tangible actions to ensure our workforce and culture increasingly reflect the values stated above. In recent years we have improved the diversity in representation across the company, including manager, director, and executive staff level roles; we've implemented new and revised policies and benefits to make them more equitable; and we've developed social, philanthropic, and educational outreach programs that enhance inclusion for our employees and their communities.
Our PHOENIX Phamily flourishes both personally and professionally when we are clear that we value not only what our employees do, but who they are. We know there is more work to be done to help our employees achieve the sense of belonging that's right for them. We are committed to continuing this journey and look forward to our resulting growth for the next century to come.
Sincerely,
Albert Miller & Giles Miller
PHOENIX Co-Presidents